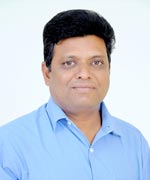 About Industrial Consultancy Services
The Directorate of Industrial Consultancy Services Established in the year 2012
Activities:
1. The main objective of DICS spearheads the Consultancy of all departments apart from over all construction works in the University, Finalization of Tenders awarding of works to contractors, supervision of all the works.
2. Checking of Structural Designs and Designs Checking as per the request of the Government department.
3. The Directorate will also conduct the 3rd party quality control Tests for the works executed by the Government Sector or Pvt Sector.
4. Any other work assigned by the Vice-Chancellor.